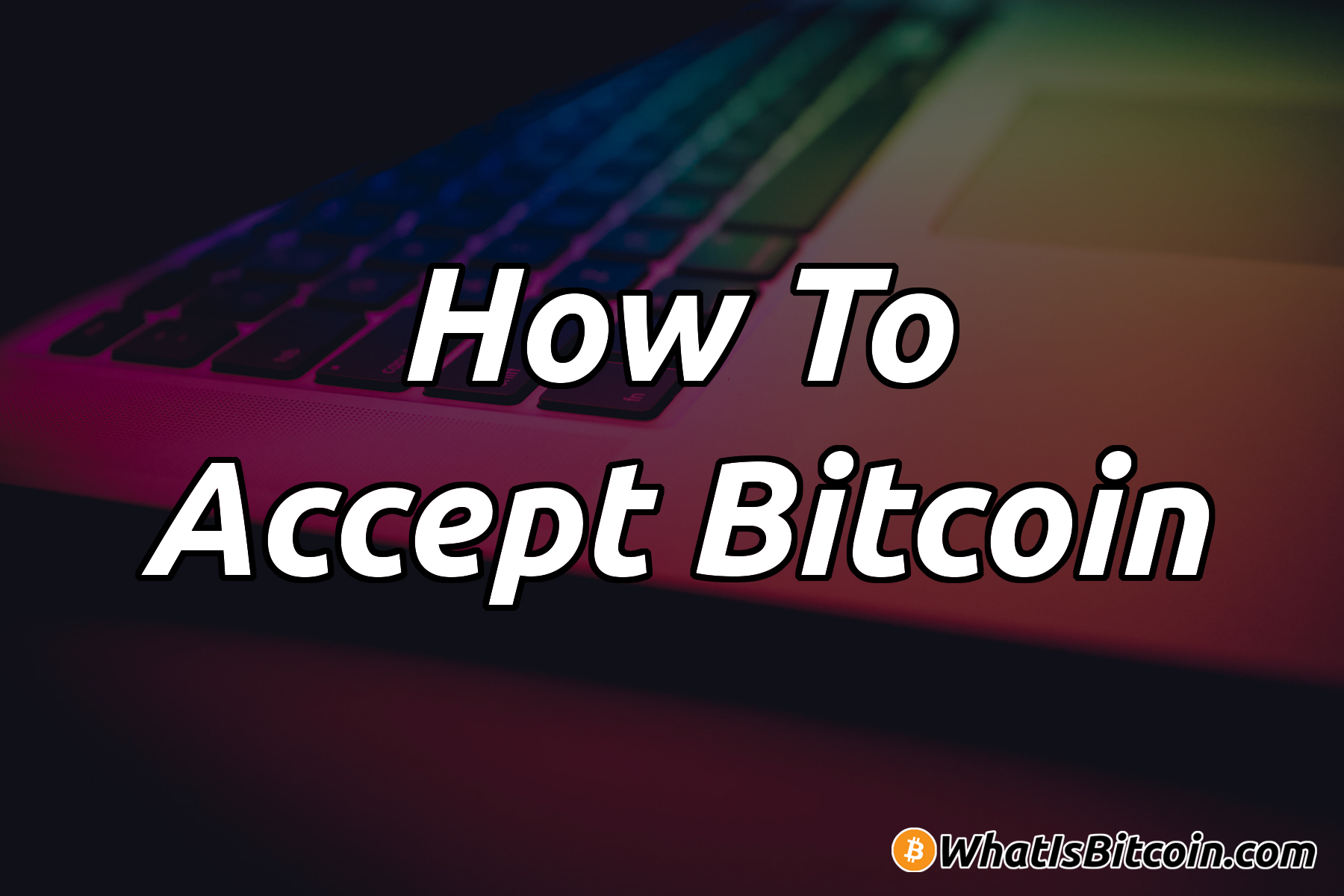 As more users begin to want bitcoin, they are looking for ways to accept bitcoin as a means of actual payment rather than just buying it. From online stores to over the counter merchants, there are more and more ways to accept bitcoin for actual trade. Let's look at some of the most popular ways.
Why Accept Bitcoin?
Bitcoin is not just some magic internet money. It is actually a fundamental change in the way that we conduct trade both on and offline. The long-term benefits of accepting bitcoin will prove to be far greater than accepting fiat payments. Bitcoin is more inclusive than any other payment system in the world. It is providing people all over the world with a more stable store of value and means of conducting trade in parts of the world where financial services are limited or even nonexistent.
Accept Bitcoin With BTC Pay
BTC Pay is our absolute favorite BTC payment processor since it is the only open-source processor in the entire bitcoin space which means that they are probably the most censorship resistant of all of the payment processors.
Since BTC Pay is open-source, it's free to the entire world. All you need is a server to put it on.
Fees: BTC Pay is 100% open-source so it does not take any fees from the transaction itself. The only processing fees are on the blockchain.
Accept Bitcoin With CoinPayments
Coinpayments is probably the largest bitcoin payment processor of all of the processors on our list and reasonably so. With support for more than 1,000 cryptocurrencies, they make it incredibly easy to add bitcoin payments to your website with a number of other tools such as a point o
They have an array of tools that make it easy to accept bitcoin from website buttons to API integrations to a point of sale function, Coinpayments offers all of the tools needed to run a successful bitcoin business online.
They also have a number of shopping cart plugins for the biggest names in e-commerce such as Shopify, WooCommerce, PrestaShop and many more so getting a basic store setup online is easy and can be free if you use an e-commerce platform that doesn't charge any setup or maintenance fees.
Coinpayments is a centralized payment processor so they do charge a small fee for each transaction that they process but they are totally worth it since they provide such a useful tool to the bitcoin space.
Fees: Coinpayments takes 0.5% of each payment that they process.
Accept Bitcoin With Blockonomics
Blockonomics is a neat tool that allows anyone to begin accepting bitcoin. They began as a block explorer but then quickly moved onto processing small bitcoin payments using their invoice tool. They have since evolved into a service that offers a simple online store with fiat price listings against the fluctuating price of bitcoin. Blockonomics is a great tool for those in the developing world who want to begin to accept bitcoin and want to keep 100% of their payments.
One of the first things that attracted me to Blockononics is their address watcher tool which allows users to view the balance of any given address and add tags to them. This has been a useful accounting tool to help me keep track of certain bitcoins.
Fees: Blockonomics charges a fee based on how many bitcoin transactions you process on your site.
Accept Bitcoin With BitPay
BitPay is one of the older payment processors in the space but they are not the same as the others listed above. BitPay is primarily for merchants who want to accept bitcoin as payment but not interested in actually hodling onto the bitcoin so they convert it to a fiat currency at the point of sale.
BitPay is much less inclusive than other payment processors since it requires all sorts of personal information and documents in order to use. It's because of this that we don't use their service and we don't encourage others to do so either.
If you are only interested in accepting bitcoin as a payment so you can sell it for fiat at the point of sale, then you don't really understand the value of bitcoin.
Accept Bitcoin With Coinbase
Coinbase has been processing payments for merchants for years now. You can pay for things with bitcoin and the payments will go right into your Coinbase account. They give the option of converting your bitcoin into fiat at the point of sale or you can keep the bitcoin.
In the event that you do use Coinbase as a payment processor and you receive bitcoin, it is important to move your bitcoin out of Coinbase to put you in control of your own bitcoin. We strongly suggest that you move them to a hardware wallet if you are able to.
Conclusion
If you are looking for a way to accept bitcoin payments on your website or just want to make some invoices that are payable in BTC, then give some of these tools a try. If you are more interested in just selling the BTC (or other cryptocurrencies) at the point of sale for a fiat currency, then a couple of these services may be worth checking out.
If you are more interested in creating a financial system that is more inclusive than any other system on the planet then do what you can to support products that are open-source, non-custodial and don't exchange bitcoin for fiat at the point of sale. Hodl onto your bitcoin.